Amazon Fresh may look like a conventional grocery store, but other qualities indicate the concept can more than hold its own with traditional brick-and-mortar supermarkets, according to Brick Meets Click co-founder and chief architect Bill Bishop.
Seattle-based e-tail giant Amazon opened the first Amazon Fresh store to the general public last week after the 35,000-square-foot store, located in Woodland Hills, Calif., made its debut to thousands of email-invited shoppers in late August.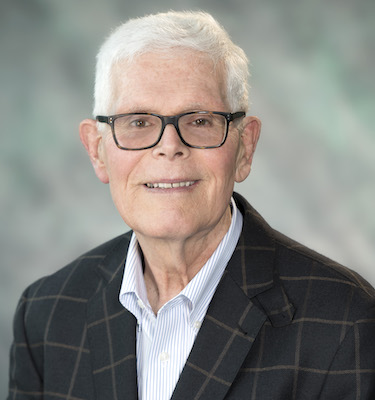 In a blog post following Amazon Fresh's public opening, Bishop (left) noted that Amazon focused on creating a store "that its affluent customers would like to shop" while combining value, flexibility in meeting changing shopper needs and lower operating costs.
"If this works as planned, it's a store format that other grocers will need to watch. These Amazon Fresh stores should be able to maintain profitability as margins compress and sales volumes fall, which is a key to survival," Bishop said in the blog. A Barrington, Ill.-based strategic advisory firm, Brick Meets Click focuses on how digital technology and competitors are reshaping food sales and marketing.
"At first glance, Amazon Fresh looks a lot like a conventional grocery store: It's not too small and it's not too big, it carries all the items found in a full-service grocery store, and its meat, seafood and deli departments offer fresh prepared items, grab-and-go as well as pizza," he explained. "But a closer look reveals that Amazon Fresh is a digitally integrated grocery store, merchandised for today's customers, that provides a seamless shopping experience. Its low break-even sales volume means that it can operate profitably in intensely competitive markets."
Amazon
Heading Bishop's list of qualities that set Amazon Fresh apart is a well-defined target customer. All of the stores — Amazon has confirmed another six Amazon Fresh locations so far — are situated in markets with above-average median income. These shoppers also value convenience, such as the store's easy-to-shop size and digital tools, and many are Prime members, enabling Amazon to reach them with promotions and targeted communications. The store, too, touts "consistently low prices," and those paying with the Amazon Prime Rewards Visa Signature Card or Amazon Prime Store Card get 5% back.
"All these features combine to encourage customers to do more of their grocery shopping within the Amazon ecosystem, an important building block in the company's 'long game' strategy," according to Bishop.
The ability to "surprise and delight" with its product assortment also will enable Amazon Fresh to challenge larger supermarkets, Bishop said, citing the concept's attractive mix of national and local brands plus exclusive Amazon brands like Cursive, Fresh and 365 by Whole Foods Market.
"Amazon Fresh isn't the first grocer to expand the novelty of their assortment, but they may be the first to put ratings and reviews on shelf labels to more quickly raise awareness of what makes the products different and to tap into experience sharing and the social media community," he wrote.
What's more, Amazon Fresh's highly touted digital tools aren't just bells and whistles, Bishop pointed out. For example, the ability to download Alexa-created shopping lists into the mobile app or Amazon Dash Cart smart shopping cart "takes the uncertainty out of navigating the store," while the in-store "Ask Alexa" kiosk provides shoppers a "familiar face" to ask about meal preparation and "anything else that comes to mind," he said.
"The Dash Cart also provides navigation guidance, but even more important, it allows customers to shop, and when they are done shopping, leave the store without having to stop to pay," Bishop observed. "This, by itself, will encourage customers to visit the Amazon Fresh store to buy products they'd otherwise pick up someplace else."
Micro-merchandising may be an element of Amazon Fresh's pricing strategy as well, in which Amazon can optimize the price offer to customers based on the channel — brick-and-mortar or digital — where they're making the purchase. Bishop cited a blog by Patrick Fisher, retail analytics client director at market research giant Nielsen.
"Patrick Fisher, a friend of Brick Meets Click, has found evidence at Amazon Fresh that it is subtly using price to influence whether a customer buys certain items in-store or online," Bishop said. "If this proves to be the case, it opens a new frontier for fine-tuning business performance."
Amazon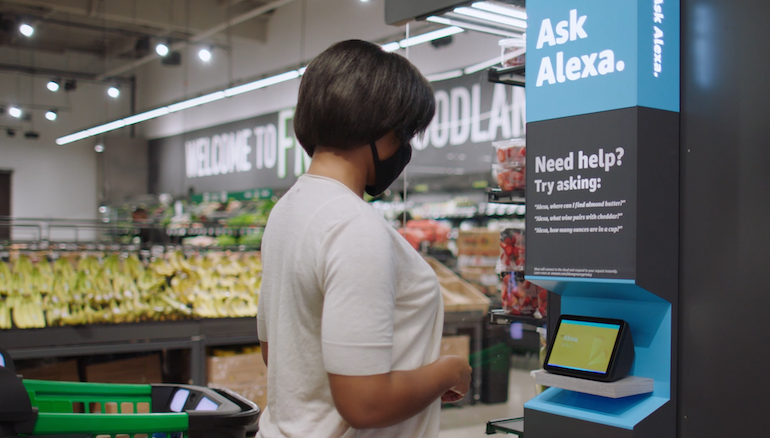 Meanwhile, on the e-commerce side, Amazon had last-mile flexibility in mind when locating Amazon Fresh stores. By choosing sites in the middle of target markets, the company gained "hyper-convenient" access to customers, noted Bishop.
"This brings two "last mile" advantages: a shorter average distance between the customer's home and the store, making both pickup and delivery easier [and] a higher density of online orders from the immediate trade area, which can translate into lower delivery costs," he explained. "Add free same-day delivery for Prime members along with a convenient site to pick up and return Amazon.com orders, and it's also a store that makes things a lot easier for Amazon's online shoppers."
Finally, Amazon's strategy to redevelop existing store sites carries a lower capital investment that — in tandem with the relatively small store size — gives Amazon Fresh a low break-even sales volume.
"The store's unit economics allow Amazon to operate profitably even in extremely competitive environments," according to Bishop. "As competition increases (as it inevitably will) and margins are pushed down, many competitive stores will no longer be economically viable and eventually need to close," he added. "This is where the low break-even of Amazon Fresh will make a big difference."
Besides the Woodland Hills location, Amazon Fresh stores already disclosed by Amazon include Irvine, Northridge and North Hollywood, Calif.; Naperville, Ill.; and Chicago-area sites in Oak Lawn and Schaumburg, Ill. Amazon also acquired two Fairway Market store leases in Paramus and Woodland Park, N.J., in March but hasn't disclosed plans for the locations.