Dash cryptocurrency price has been one of the major winners in the month of January 2020. This privacy-focused cryptocurrency was displaying a bull run in the first few days of January 2020.
For example, in the last quarter, Dash cryptocurrency price was under tremendous selling pressure as the entire crypto market was in poor condition. In October 2019 Dash was trading at $71 USD and in December 2019 its price was declined to USD 42 with a bearish feeling and losing approximately 42% of its market value in just 3 months.
In the last few days, the Dash cryptocurrency price appeared to have shifted. As of today (01/02/2020), Dash is trading at USD 117.19. This describes more than 170% return on investment.
>> You like trading? Then come into our trading group and discuss with us<<
DASH Cryptocurrency Price Analysis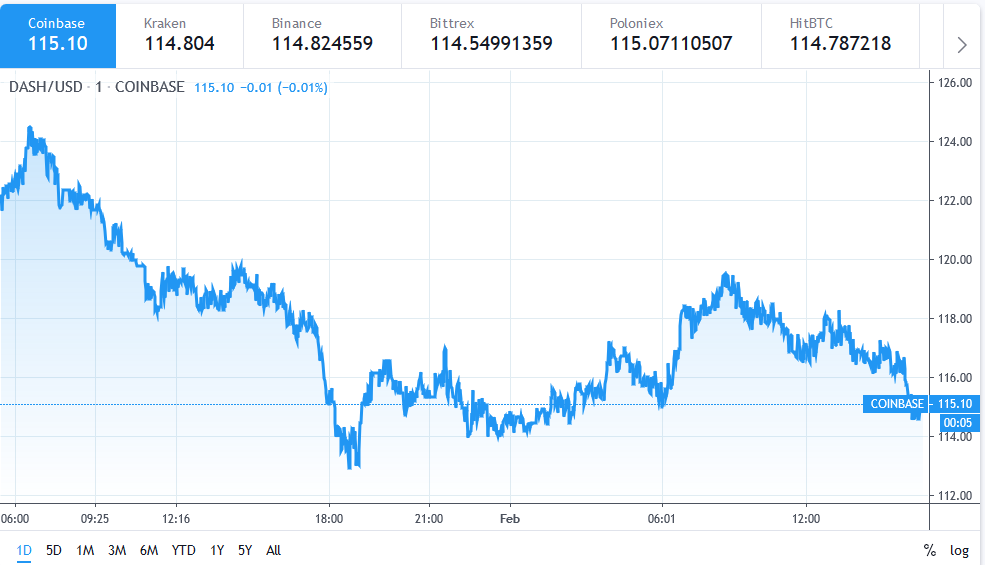 The DASH price reached its peak on January 15th. It was displaying USD 140, signifying an exceptional performance for the year. Right now, Dash has a market capitalization of USD 1,090,278,016 with a strong daily trading volume. According to Coinmarketcap, it is in the top 16 of the most relevant crypto-assets.
As per the most advanced clear bearish situation, DASH is currently up by +0.83% and is at USD 116.37. This indicates a modest improvement from $115 -$120 in the past few hours. The DASH's price has dropped to $115 today at the opening from $123. Despite that, DASH is still looking for an upward move. The day's range is between 114.99 to 119.50 USD.
DASH Cryptocurrency Price Reaching a BreakPoint?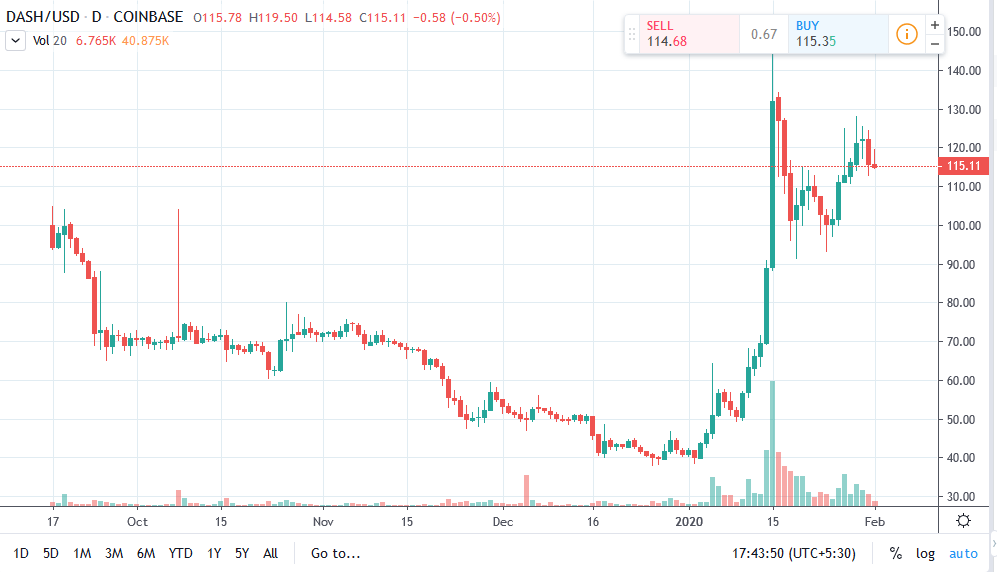 The progress of DASH is slow but it is showing positive signs of a great recovery. Certainly, the DASH cryptocurrency price is right now unpredictable. It is a constant battle between Bullish and Bearish. The general trend is bullish right now and most investors could be looking forward to investing in the cryptocurrency.
More than 40% of DASH Holders are Making Money
According to intotheblock, the concentration by large holders is 16% and the 30 days price correlation with Bitcoin is 0.9%. There are 46% IN holders who are making money at the current price while 36% are OUT holders. The signals are mostly bullish and the net network growth is showing 0.87% signal value.
Conclusion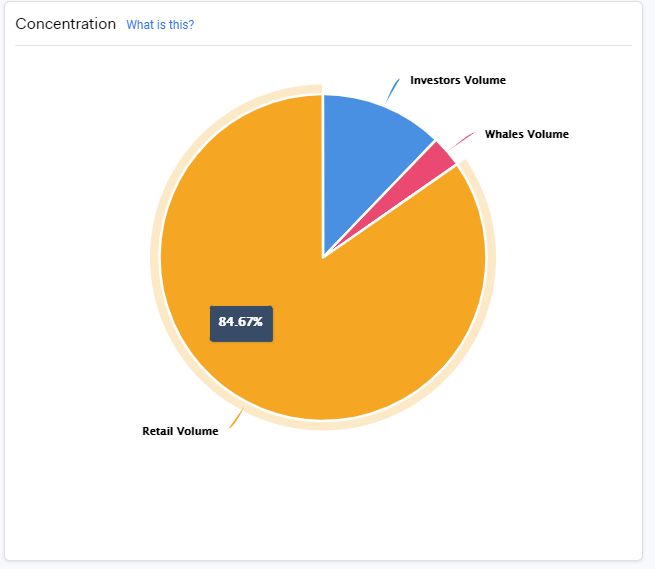 The analysis further states that Dash is an extremely distributed asset. Also, almost 85% of the holders are retail investors that hold less than 0.1% of the circulating supply. The Dash cryptocurrency price market is showing a strong signal towards a great recovery.
In order to support and motivate the CryptoTicker team, especially in times of Corona, to continue to deliver good content, we would like to ask you to donate a small amount. Independent journalism can only survive if we stick together as a society. Thank you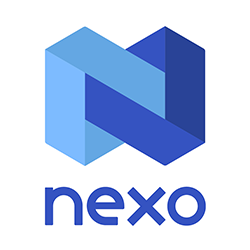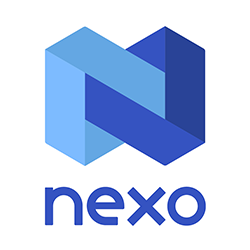 Nexo – Your Crypto Banking Account
Instant Crypto Credit Lines™ from only 5.9% APR. Earn up to 8% interest per year on your Stablecoins, USD, EUR & GBP. $100 million custodial insurance.
Ad
This post may contain promotional links that help us fund the site. When you click on the links, we receive a commission – but the prices do not change for you! 🙂
Disclaimer: The authors of this website may have invested in crypto currencies themselves. They are not financial advisors and only express their opinions. Anyone considering investing in crypto currencies should be well informed about these high-risk assets.
Trading with financial products, especially with CFDs involves a high level of risk and is therefore not suitable for security-conscious investors. CFDs are complex instruments and carry a high risk of losing money quickly through leverage. Be aware that most private Investors lose money, if they decide to trade CFDs. Any type of trading and speculation in financial products that can produce an unusually high return is also associated with increased risk to lose money. Note that past gains are no guarantee of positive results in the future.
You might also like
---
More from Altcoin
---