The Dash Price was able to rise significantly, but is still modest when compared to other cryptocurrencies!
Dash Price Forecast – 50-Weekly-EMA support and golden ratio resistance!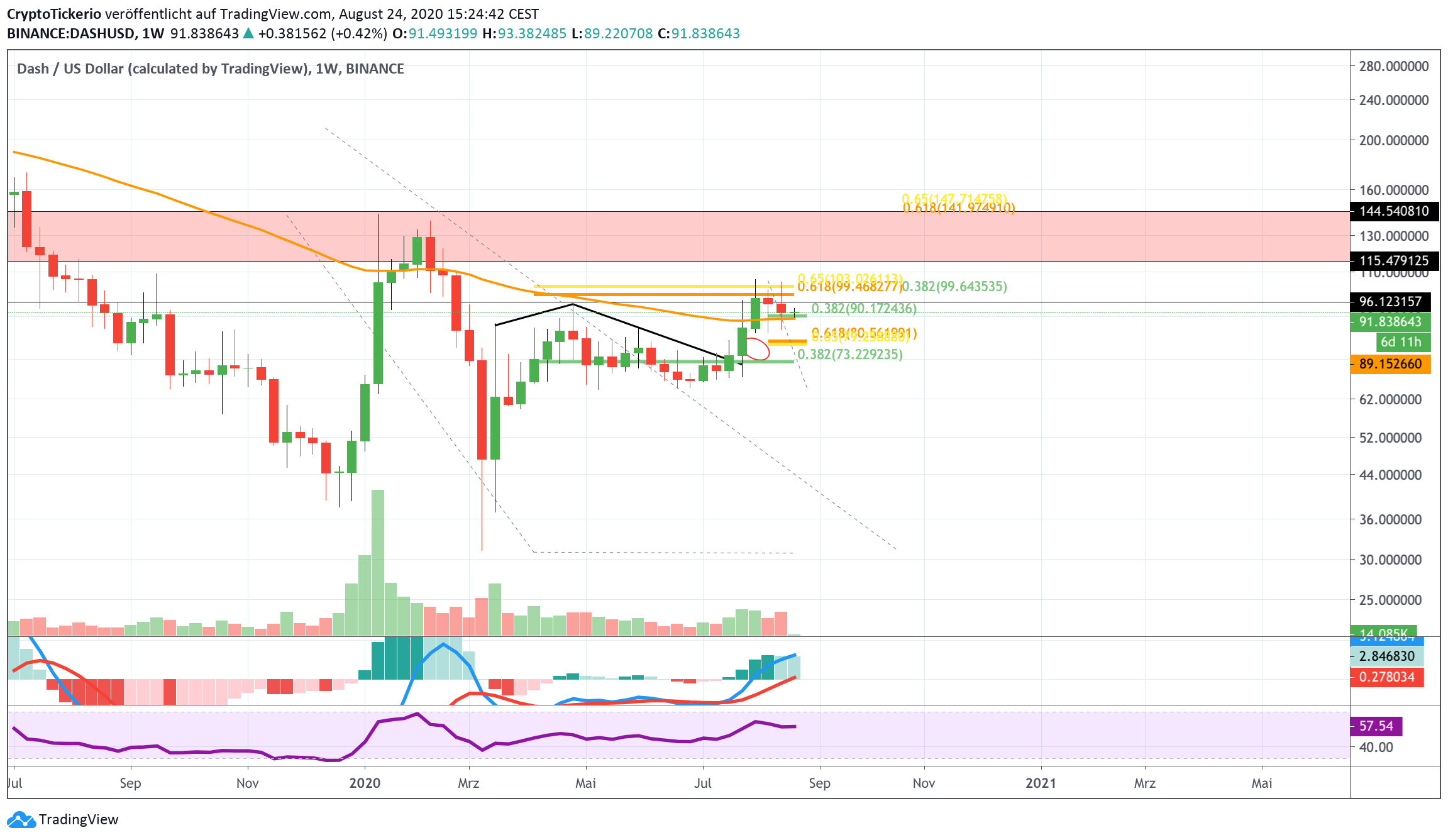 the DASH price was able to reach the golden ratio at the $100 mark, but was bearishly rejected there so far. The MACD histogram has also started to tick lower bearishly. Currently, the DASH price finds support at the 50-Weekly-EMA at the 0.382 Fib level at the $90 mark. Should this support level not hold, DASH could drop down to the golden ratio at the $80 mark.
Dash Price Forecast – 200-Daily-EMA serves as resistance!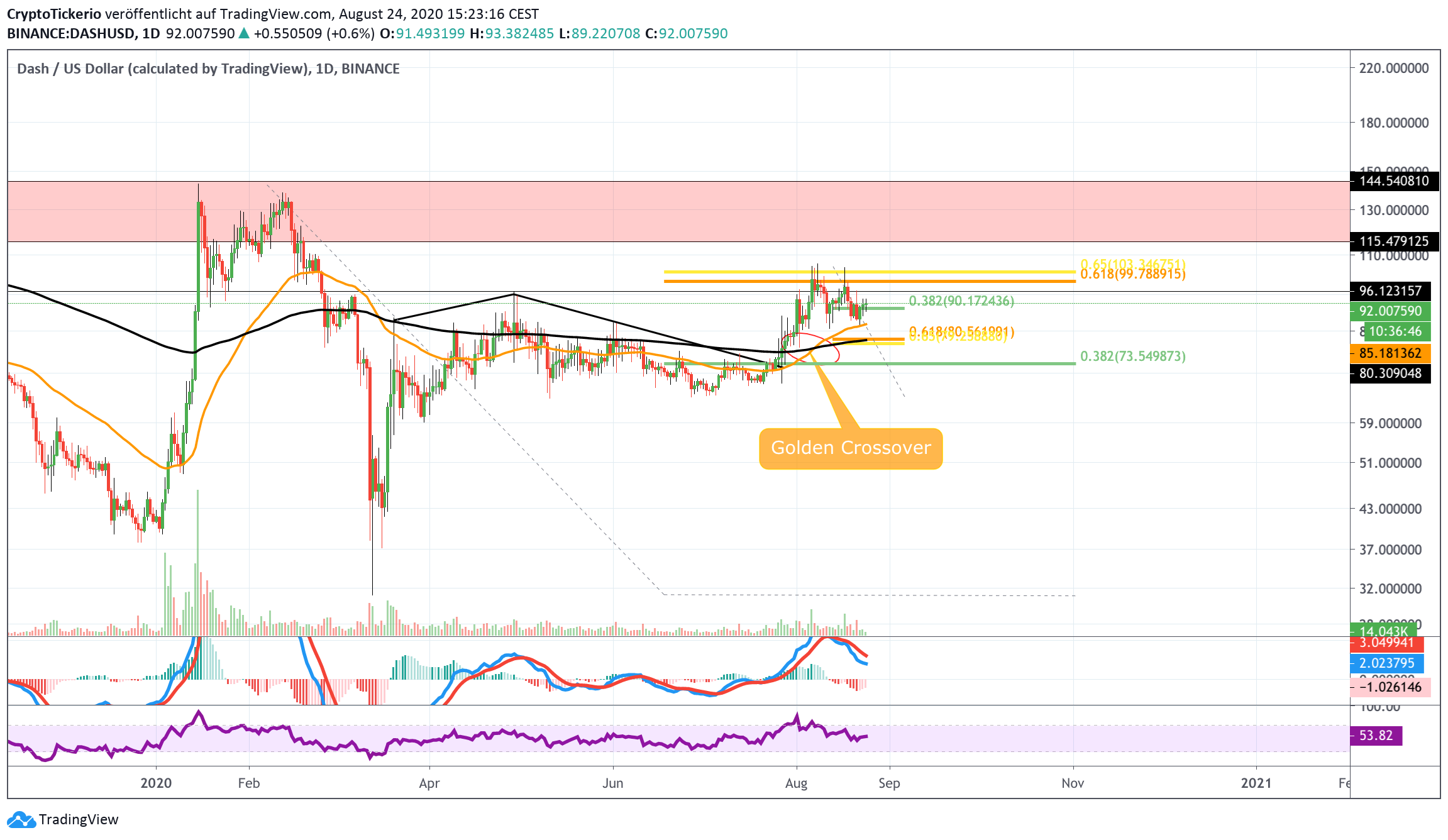 In the daily chart a golden crossover occurred, confirming the bullish trend for the midterm. The bearish rejection at the golden ratio however, counts as a confirmation of the bearish trend for the time being. Now, it mostly depends on whether or not DASH can bounce at the golden ratio at $80, in order to decide whether the DASH price begins a bullish trend, or whether it will remain in its current bearish state.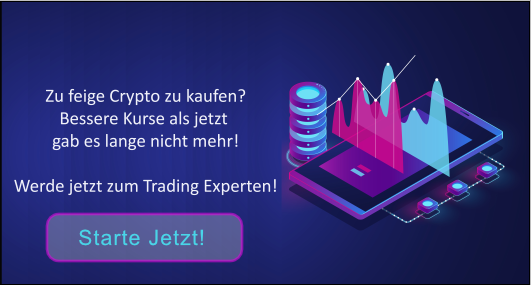 After all the DASH price will definitely have to break the golden ratio at the $100 mark to be bullish.
At least the RSI isn't showing any selling signals, and the MACD histogram has started to tick bullishly higher. Only the MACD lines are still bearishly crossed.
Dash Price Forecast – DASH in a bear trend?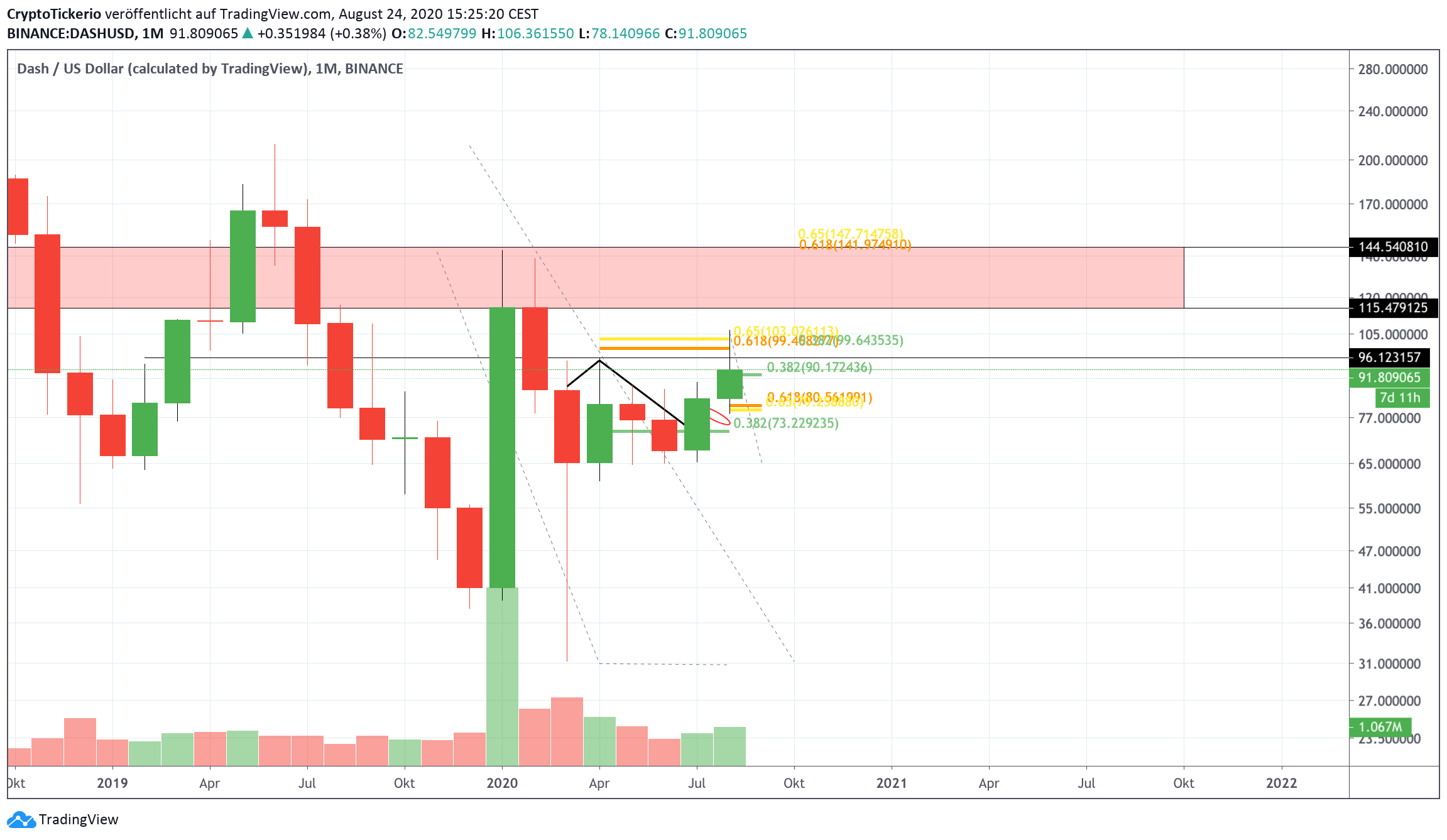 Should the Dash price break the golden ratio at $100, the next golden ratio would be waiting for Dash at $145, which functions as a significant resistance. Between those levels lays a horizontal resistance between $115 and $144.
Currently the Dash price finds itself between two golden ratios. If the trend contines bullish or bearish, depends on which golden ratio will be broken first. If Dash passes $100, things will be looking good. If it falls under $80, things would look rather bleak!
Dash Price Forecast – Descending channel and upwards potential!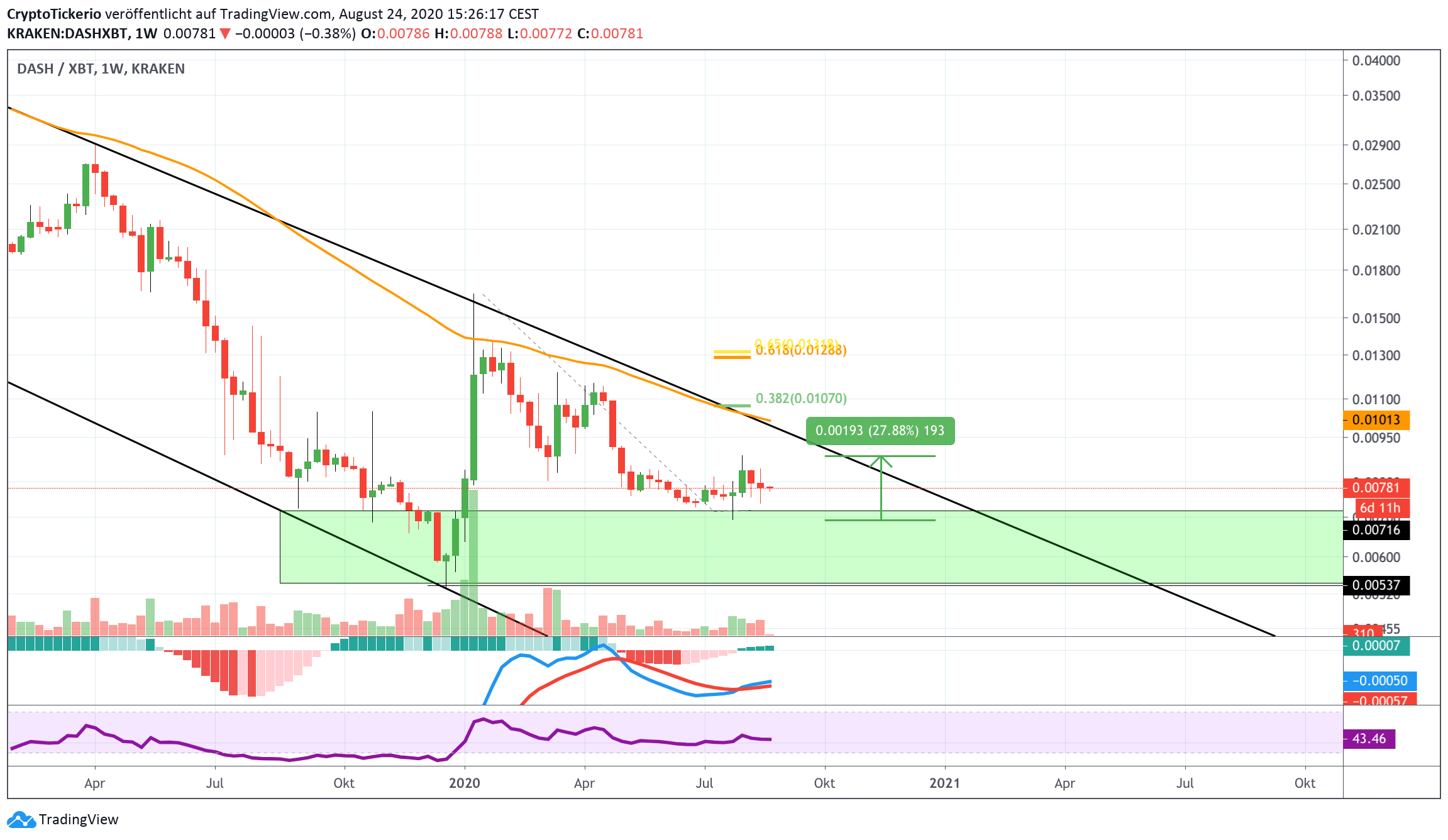 Dash finds itself in a parallel descending channel against Bitcoin, which is setting the tone here. As such, the macro trend of Dash is still a bearish one. However, Dash was able to strongly bounce up at the horizontal support between 0.00537 – 0.00716 BTC, causing a 28% increase in the Dash price. As far as this support holds, Dash could go up to the 0.382 Fib level at 0.0107 BTC. The MACD is bullish against Bitcoin in the weekly chart. The RSI also still has a lot of room up.
Best Regards and successful trading
Konstantin
Want more news and price analyses? Join CryptoTicker on Telegram and Twitter

In order to support and motivate the CryptoTicker team, especially in times of Corona, to continue to deliver good content, we would like to ask you to donate a small amount. Independent journalism can only survive if we stick together as a society. Thank you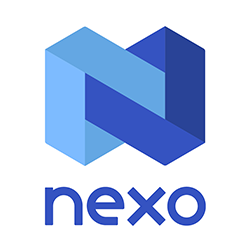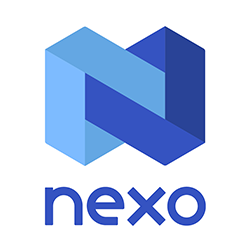 Nexo – Your Crypto Banking Account
Instant Crypto Credit Lines™ from only 5.9% APR. Earn up to 8% interest per year on your Stablecoins, USD, EUR & GBP. $100 million custodial insurance.
Ad
This post may contain promotional links that help us fund the site. When you click on the links, we receive a commission – but the prices do not change for you! 🙂
Disclaimer: The authors of this website may have invested in crypto currencies themselves. They are not financial advisors and only express their opinions. Anyone considering investing in crypto currencies should be well informed about these high-risk assets.
Trading with financial products, especially with CFDs involves a high level of risk and is therefore not suitable for security-conscious investors. CFDs are complex instruments and carry a high risk of losing money quickly through leverage. Be aware that most private Investors lose money, if they decide to trade CFDs. Any type of trading and speculation in financial products that can produce an unusually high return is also associated with increased risk to lose money. Note that past gains are no guarantee of positive results in the future.
You might also like
---
More from Altcoin
---