Chicken Taco-Stuffed Bell Peppers
Heirloom Tomato & Steak Caprese
---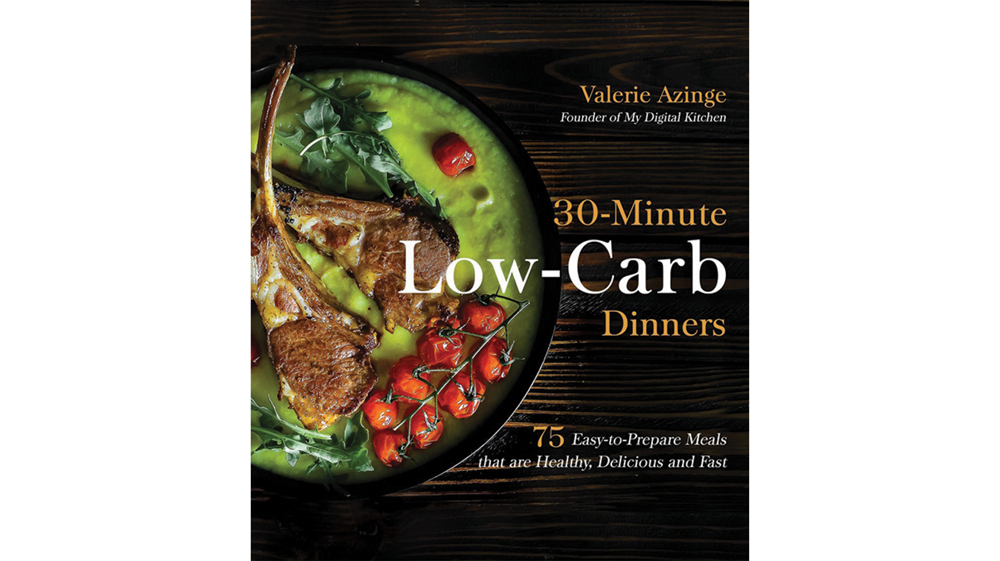 30-Minute Low Carb Dinner
By Valerie Azinge, Founder of My Digital Kitchen
Excerpted with publisher permission from 30-Minute Low Carb Dinner by Valerie Azinge, Page Street Publishing, 2020. Photography by Valerie Azinge, Yasaman Shafiei and Kabir Ali. All rights reserved.
This book has a couple of great things going for it right off the top; first, the recipes can be made in 30 minutes or less, second, the recipes help cut carbs (who doesn't appreciate that) while still being filling and it's jam packed with yummy, easy-to-make recipes.
The names of the chapters give you a good hint of what's in store: Quick & Easy Beef, Lamb and Pork, Simple & Delicious Poultry, Bold-Flavoured Seafood, Meatless Mondays and Adaptogenic Beverages.
While many of the recipes are great for weeknight dinners, what I love about this book is that you can also make company-worthy meals in under 30 minutes.
Wow your family and friends with dishes like 30-Minute Butter Chicken, Summer Steak Salad with Gorgonzola or Wine Butter Trout with Asparagus and Tomato. For a change of pace and a great presentation, try the super easy, super delicious recipe for Halibut en Papillote with Poached Cauliflower. Guests open their own pouches at the table to discover steaming hot, lusciously moist and delicious fish and veggies cradled inside.
With a focus on eating fresh and local, veggies are the star ingredients in many dishes, such as Eggplant Parmesan Bites and Cannellini-Tomato-Cucumber Salad.
Whether you are trying to make the best of summer's bounty, trim some calories or just make easy, flavour-packed meals or entertain with ease, 30-Minute Low Carb Dinner will help you do all this and more.
Click the below links to try some delicious recipes from this book:
Wine and Garlic Pork Chops with Crispy Asparagus
---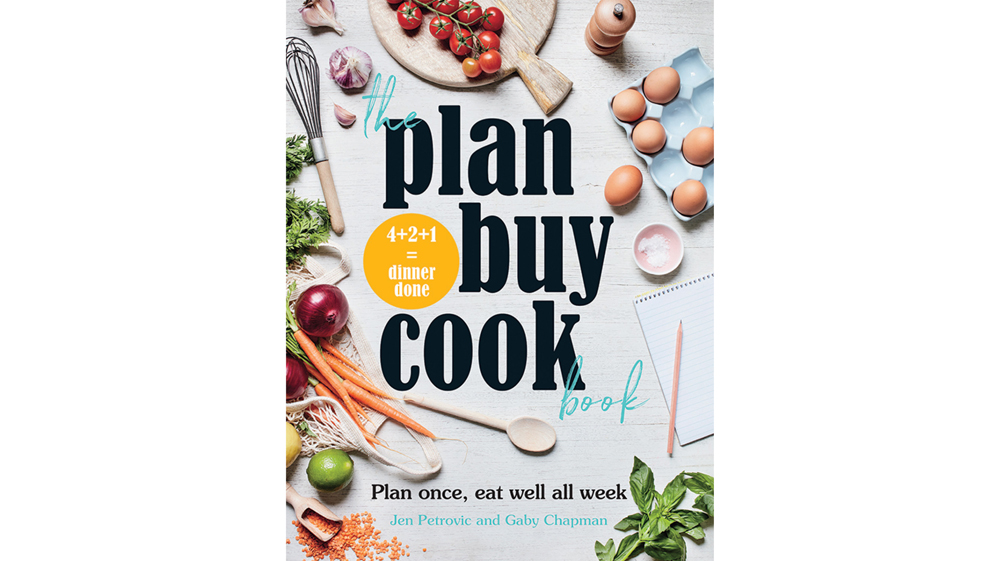 The Plan Buy Cook Book: Plan Once, Eat Well All Week
By Jen Petrovic and Gaby Chapman
Jen Petrovic and Gaby Chapman started a meal-planning App called PlanBuyCook and their new book, The Plan Buy Cook Book: Plan Once, Eat Well All Week is an extension of this. The book centres around their ingenious make-ahead meal plan formula called "4+2+1=Dinner Done!" With proper planning, buying, cooking from scratch (and doubling up on two recipes per week to "Foodbank" for the freezer, we can stockpile some meals to avoid that 5 p.m. panic). By setting aside about two hours to cook on the weekend, we save time through the week. The authors (in the intro) state: "Our Dinner Done=4+2+1 formula will cut your cooking time in half."
Here is how the 4+2+1= (7 meals) formula works:
4: Cook 4 dinners from scratch each week and double the amounts of two meals; freeze half of each and make two other fast meals that you can make in under an hour.
2: Take 2 Foodbanked Meals from the freezer, add a salad, pasta, or a vegetable.
1: Have 1 Super Simple Meal – leftovers, sandwiches, eggs on toast, takeout food, etc.
You will discover handy templates such as the Weekly Planner and Shopping Templates, Seasonal Meal Plans (by week), along with plenty of easy, yet delicious recipes. For example, in Week 2 of the Summer Meal Plan, the book suggests you double-up on the recipes for Tacos and Indian Chicken Marinade. You enjoy these meals fresh and freeze the extra portions to enjoy in Week 4 when once again you have Tacos and the marinated is used to make Barbecue Lamb with Couscous.
Click the below links to try some delicious recipes from this book:
… From the pages of Muskoka Life magazine
View our current edition, or get Muskoka Life delivered to your door. Keep up with Muskoka region news and events by liking us on Facebook.