Bhubaneswar: The polygraph test of Bidyashree, wife of deceased social activist, Aditya Dash, concluded on Thursday. The lie-detection test was conducted by the Odisha police Crime Branch which is probing the death of the social activist after it took over the investigation from the Government Railway Police (GRP).
According to reports, Bidyashree's polygraph test was conducted at the agency's forensic lab at Bhubaneswar to elicit details in connection with the mysterious death of Aditya.
Crime Branch had reportedly prepared a special questionnaire for Bidyashree that consisted of no less than 70 questions and the sleuths reportedly quizzed her for more than five hours today.
According to sources, the test is supposed to reveal the behavioural pattern of Aditya and his mental condition days before his death.
Crime Branch will also take Aditya's friends and close associates for the polygraph due to mismatch of statements during the prima-facie investigation process.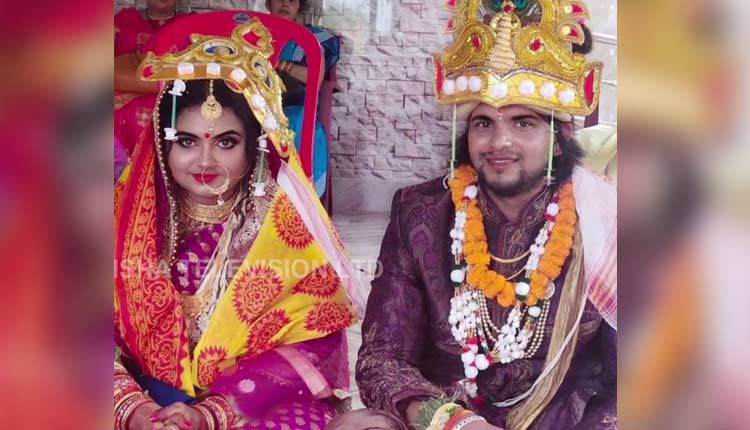 Aditya, a noted social activist and motivational speaker was found dead on the railway tracks near Lingaraj Temple Station on July 7 in a mysterious condition. Suspicion to his death arose following Purushottam Express' loco pilot denied hitting anybody on tracks on the same day.
Earlier on July 30, the Director General of Odisha Police had ordered the State Crime Branch to take over the investigation of Aditya Dash's death case.
A three-member special team of the Crime Branch has already questioned Aditya's wife Bidyashree and his parents. However, the investigation agency is yet to establish the reason behind the activist's death.
(Edited By Suryakant Jena)
More Related Stories:
Aditya Dash Death Case: Wife, Parents Questioned By Crime Branch Again